Operators for Glass Wall Systems
Our References: Solution With Integrated Brake
Whether it's in the self-service area of banks, in conference rooms, canteens, shop-in-shop areas, shopping arcades, seminar rooms in hotels and F&B establishments, or in upper management: Glass wall systems are used wherever a functional and aesthetically pleasing room divider is required. Glass wall systems fulfill the need for a contemporary partition system that adapts flexibly to any interior architecture design.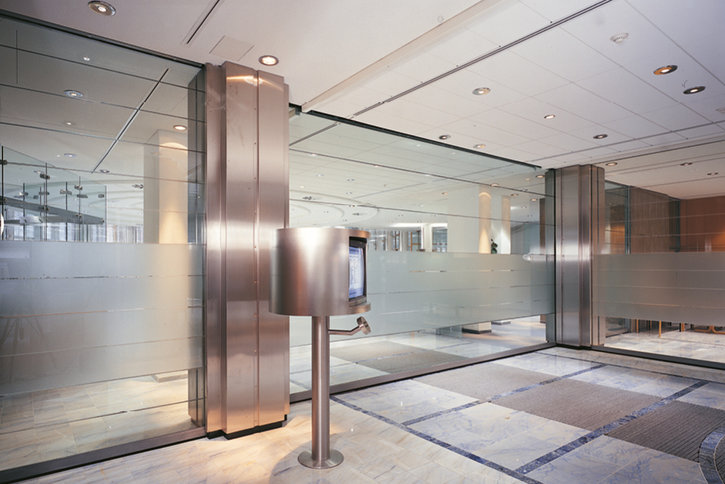 Sparkasse Eutin (bank)
Glass wall systems consist of individual elements. When closed, they create a partition wall which also creates the impression of width and enables open architecture. With our roller shutter and direct-mount drives from the MDF series, we have e.g. realized a glass wall system solution for the Sparkasse Eutin bank. The special feature: an integrated brake which guarantees safety and user-friendliness.