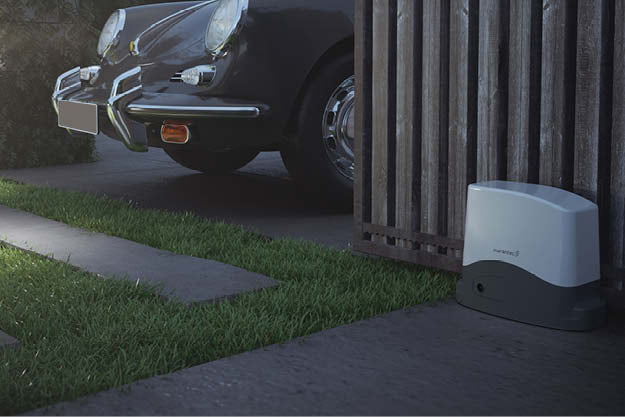 Equipped with proven AC technology, the TU series sliding gate openers have been designed with a focus on durability and load capacity. They are used in the private sector for gates requiring only a few opening cycles (max. 10 per day). The compact design allows them to be used even with small gates in constrained spaces.
Give yourself this level of convenience each and every day. With the openers of the Comfort TU Series, having to get in and out of your vehicle to open the gate is now a thing of the past. It is a reliable helping hand that works as it should day after day. Powerful and high-quality for your sliding gate.
Compact yet powerful, the Comfort TU500 and 800 open large gates weighing up to 800 kg: We offer you each model in a practical kit. This greatly simplifies the decision when choosing an automatic gate. The Comfort TU500 and Comfort TU800 feature an LCD display which makes custom configuration a breeze.